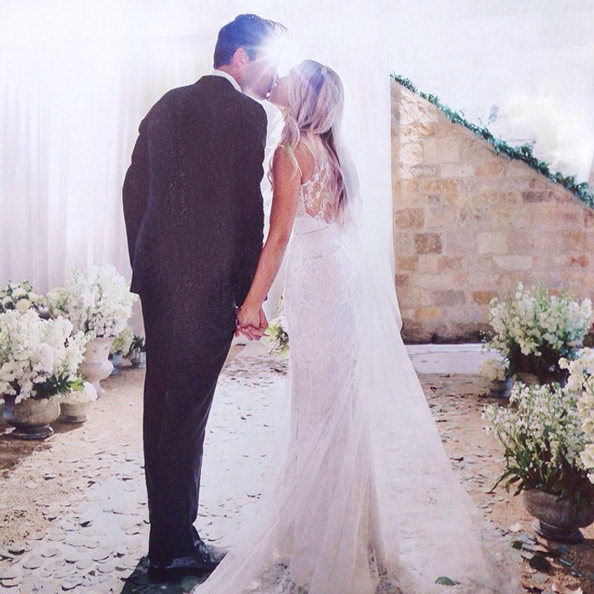 Lauren Conrad looked absolutely stunning on her wedding day, and if you've been wondering about her gown, her romantic lace dress was a Badgley Mischka Couture creation which featured a sheer embroidered back.
"I was so thrilled to have Mark and James work on my dress," Conrad said in a statement about her one-of-a-kind Badgley Mischka ensemble. "Not only have I been a longtime fan of their designs and aesthetic, they are also the nicest guys. They were so sweet and made the process really enjoyable. I love my dress."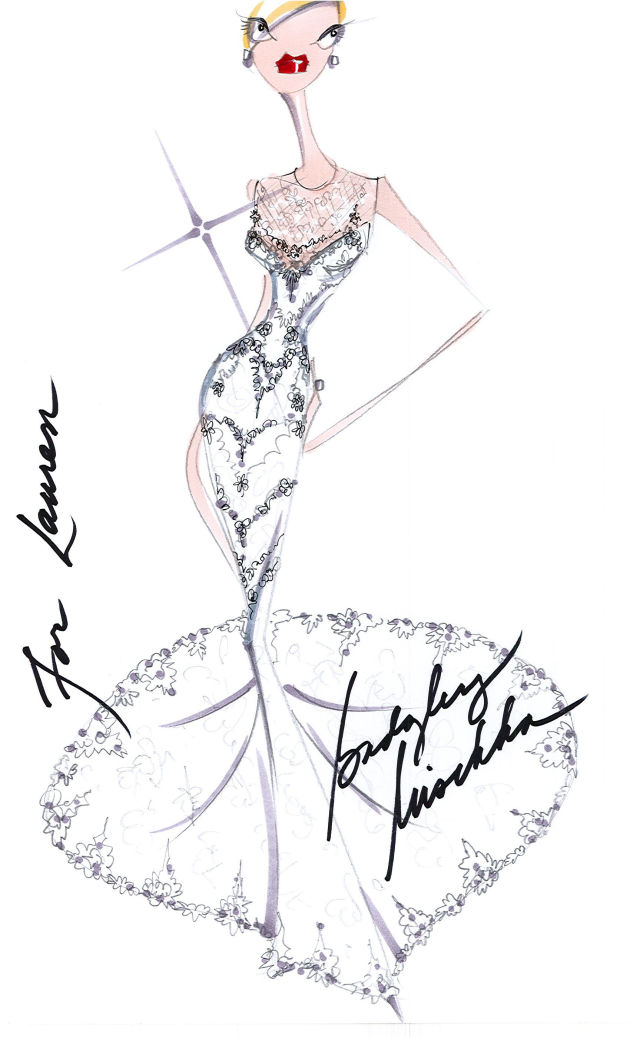 There's also been a sketch of her gown as well as an inspiration board of her look released by Mark Badgley and James Mischka
"We were delighted when Lauren asked if we would design her wedding gown. Lauren embodies a young, modern, and sophisticated style that is the type of woman we love to design for. She wanted a simple and classic yet glamorous gown which paired perfectly with the Old Hollywood element we love to put in each of our designs."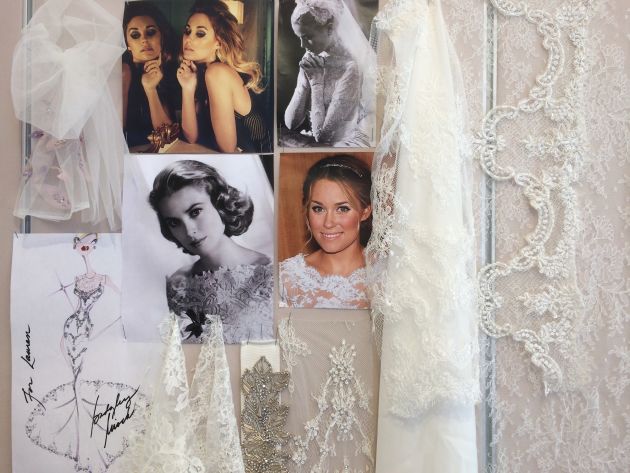 I love the romance behind her overall ensemble.
Related articles