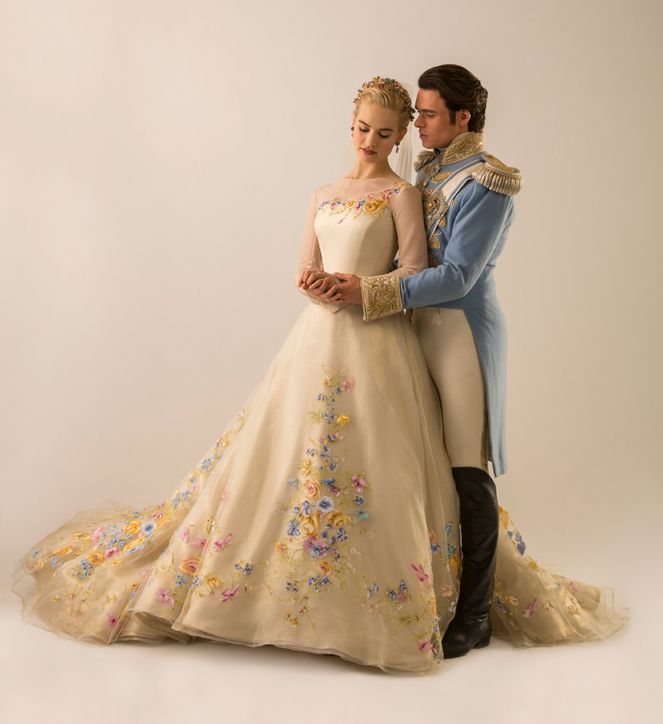 Lily James as Cinderella – See Her Charming Wedding Dress! Cinderella is classic movie that many have fallen in love with, and if you didn't already know, Disney has recently made a real life version of Cinderella that will leave you breathless.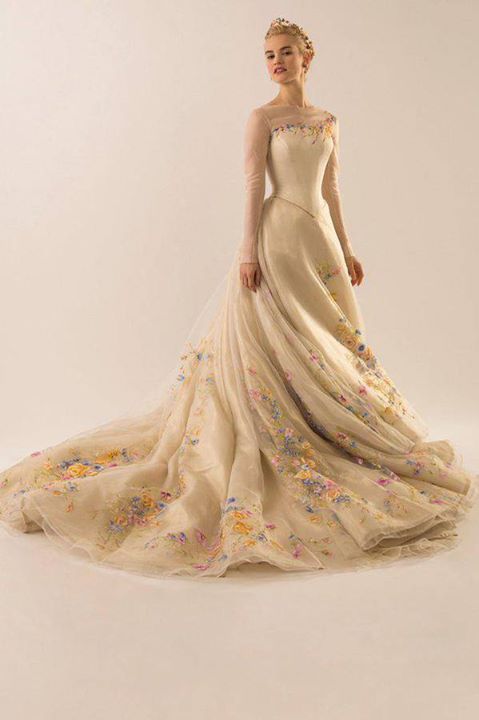 Much like the cartoon version, Cinderella meets Prince Charming, falls in love at the ball, and marries him shortly after he finds her glass slipper, places it on her foot only to discover she's the perfect match and the one that he's been looking for all along! *Sigh* a girl can only dream that world wind romance could happen so fast in real life…
Lilly James makes for the perfect Cinderella, and her wedding gown shown in the movie is simply exquisite. Her stunning gown features the classic ball room style, sheer sleeves, and detailed floral work in an array of fresh colors. It will make any bride to been swoon! The gown will be available in a similar version mid April by designer Alfred Angelo who is known for his stunning Disney inspired gowns.
Related articles