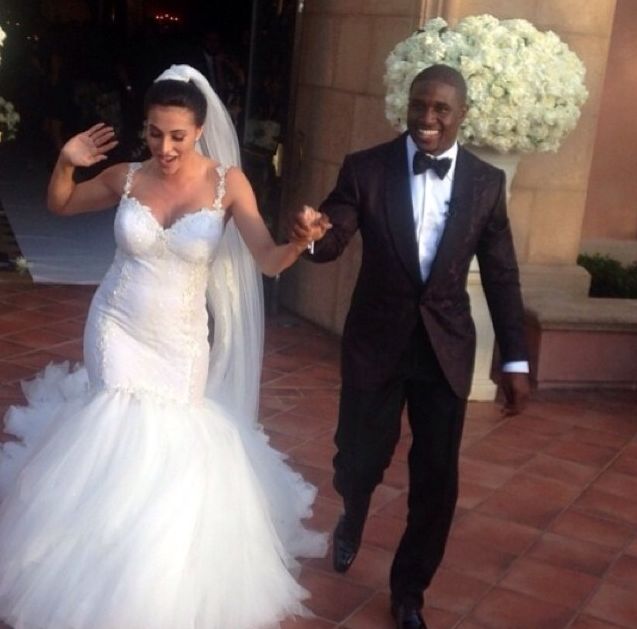 Congrats are well in order because over the weekend Reggie Bush and Lilit Avagyan have officially tied the knot!
The happy pair got married Saturday in San Diego at The Grand Del Mar , and have been together since 2011. We of course remember Reggie from his love affair which he once had with Kim, that quickly ended abruptly when he began a new romance with Lilit. The pair also have a 14-month daughter together Briseis who is absolutely adorable. Reggie is known for his football player status of being a Detroit Lions running back.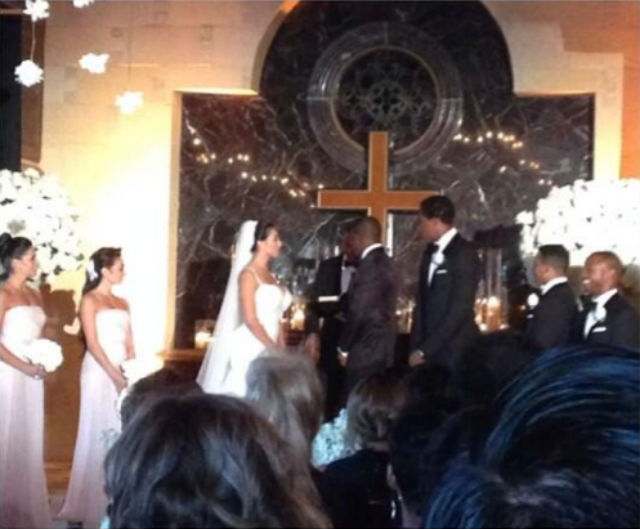 Wedding gown details for Lilit Avagyan included a long mermaid style silhouette that perfectly hugged the dancer's curves, and her bridesmaid were dressed in all white showcasing a very modern wedding.  Lilit also changed into a second dress during the reception which included a dipped back gown and lovely silk material.
At the wedding we also peeped quite the shocker when it came to the guest list, which included Kim's brother Brody and girlfriend Kaitlynn. Mmm awkward much…..the couple never even made it to Kim & Kanye's infamous wedding but were spotted in several photos at Reggie's….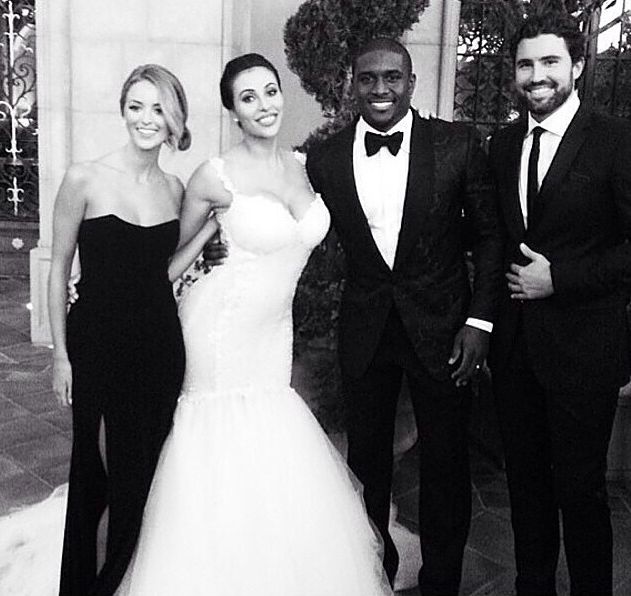 Anyhoo despite the drama it appears that the couple had quite the lash wedding, and we wish them a very long and happy marriage!
Related articles