Game Changer – Olivia Palmermo Wears Stunning Non-Traditional Wedding Look. When it comes to your wedding day, a bride should be able to wear whatever her heart desires, and the non-traditional route is always a wonderful option. While most brides can be seen wearing elaborate wedding gowns, there are a few who dare to follow the beat of their own drum and wearing something fresh, unique, and show-stopping. Or in some cases something a little more true to themselves.
Recently newly wed Olivia decided to do just that by donning a stunning ostrich-feathered cashmere sweater and shorts combo, topped off with a silk and tulle skirt creation designed by Carolina Herrera. The skirt had a lovely slit down the side so Olivia could show off a bit of her legs while wearing her sophisticated deep blue Manolo Blahniks. We adore the playfulness behind her chic wedding creation, and in keeping up with the softness she also opted for simple tousled ponytail .
"I wanted the makeup to be light and fresh and more focused about the lashes while keeping the eyes clean. my hair was in an uncontrived Pony Tail, one of my favorite personal looks."
Brides to be take notes because this is how a fashion icon gets married…..Simply amazing, read more of Olivia's wedding day bliss on her blog, and check out her full remarkable bridal look after the drop.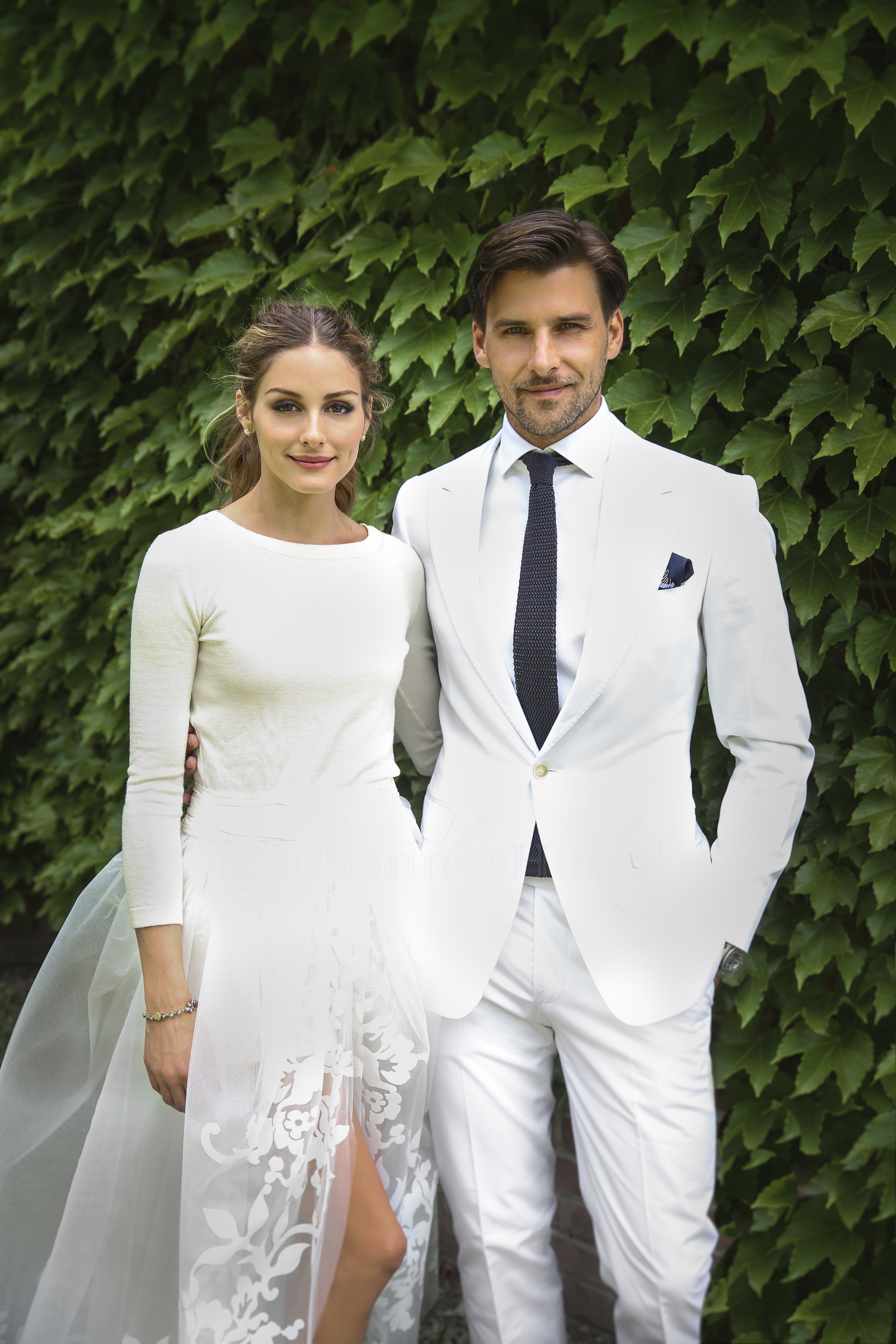 Related articles