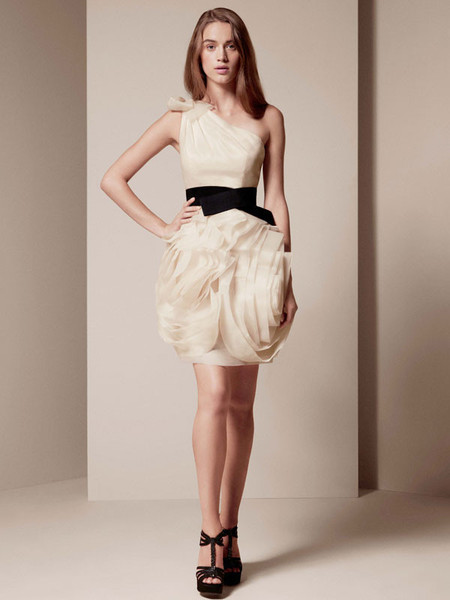 2015 Spring / Summer Bridesmaid Dress Trend. Gone are the days when the bride want to be the only ones who looks stunning on their wedding day, brides now more than ever want their counterparts to look equally stunning as well.
Over the last few years bridesmaid dresses have truly evolved, and this years selections will wow and amazing your guests with true perfection. From soft pastel and peachy hues, to more beaded and glamorous styles. Look below to see the top stylish looks when it comes to being a bridesmaid, and never a bride.
Most Popular Hues : Peach, pink, pastels, mint green, gray and yellow color variations. Overall think soft hues.
Most Popular Silhouettes: Off the shoulder, halter, asymmetrical, & strapless.  Longer more formal dresses are preferred over shorter styles.
Trendy Styles To Try: Dresses with lace sleeves, and dresses with side slits
Related articles