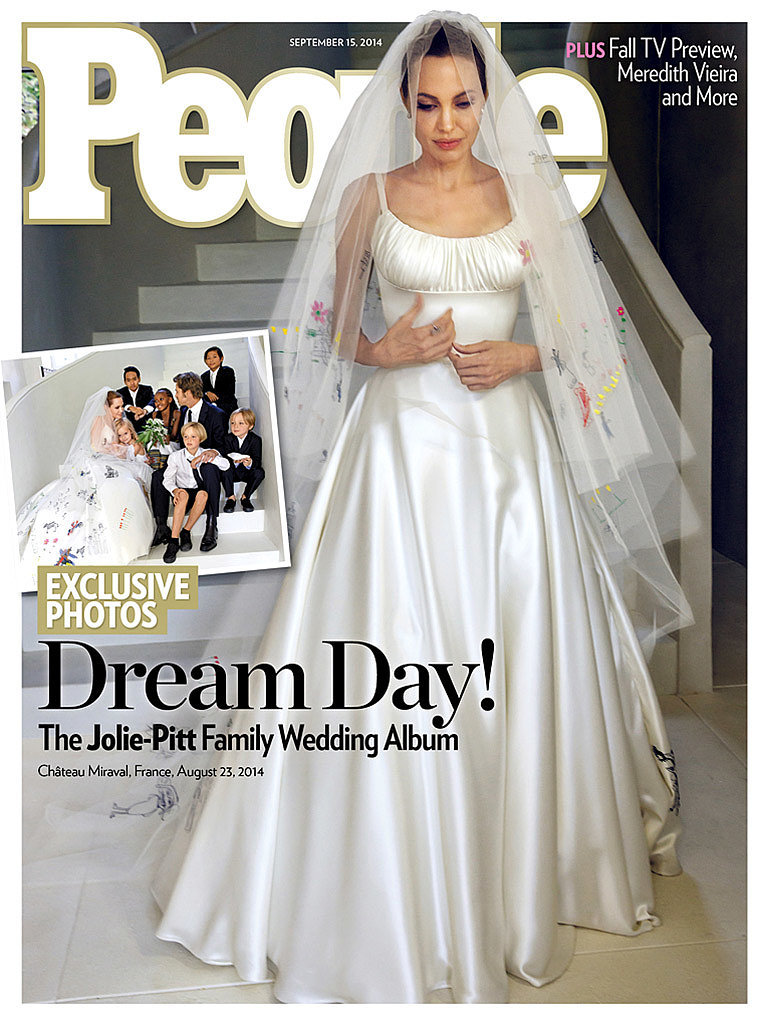 When it comes to style, Angelina Jolie never ceases to amaze us. She's a true innovator / fashion icon, and her latest fashion moment for her wedding day simply leaves us breathless.
For her big day marrying Brad Pitt, Angelina has certainly broken all the typical wedding rules and wore a veil covered in her children's artwork. A true masterpiece which included her children in a very special and personal way. Her gown was designed by none other than Versace's master tailor Luigi Massi and was kept a traditional white hue, but her veil is what has everyone talking.
"I wanted the kids to be a part of everything including the dress because that's our family; that represents the way we live our life together," Jolie told Hello!, as quoted in the Daily Mail.
Her innovative wedding veil included pictures of monsters, flowers, various creatures, and family members bringing a unique and avant-garde take on mainstream formal wedding looks.
While there has been much debate over Angelina's wedding day wardrobe choice, we commend her. She wanted to include her family in a special and spectacular way that I'm sure they will all remember for the rest of their lives.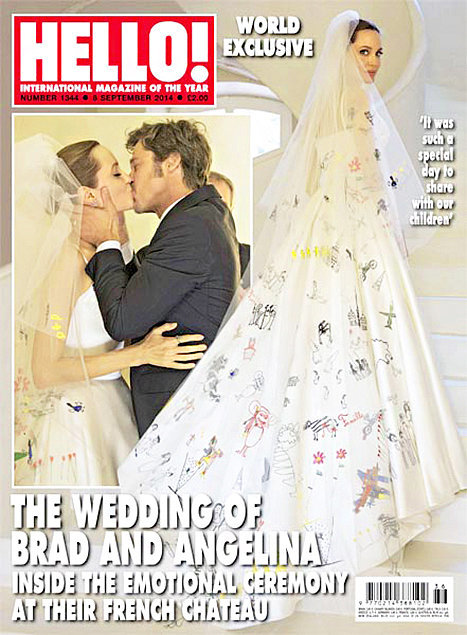 Congrats to the happy pair on finally tying the knot!
Related articles