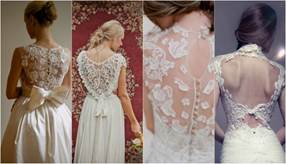 Top 2015 Wedding Trends – Hottest Wedding Trends in 2015. It's the top of the year, and if you plan on tying the knot in 2015 you have some major decisions to make. From your color scheme, to your overall theme, to your floral selection and even your menu. Let's face it planning a wedding is never easy, but it can of course be done!
With so many pressures of planning the perfect affair we here at Dipped In Lace have your covered. If you're a trendy bide or groom we'll help you make your first decision by telling you some of the top trends in weddings for 2015. Ready to get planning, then look below to get started!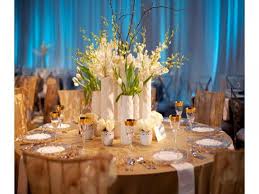 Late-night dining:

This is a trend that started to gain traction in 2014. In 2015, we think a much larger portion of weddings will feature mid night or post reception snacks. After a night of dancing and cocktails, what better than a few comfort or mini foods before your guests head home. A few examples include: sliders, bacon items, assortments of grilled cheeses and more. Also look for infused alcohol in desserts. YUM!

Earth and air tones color schemes.

 Look for more browns, tans, warm grays, and greens as weddings will have more of an earthy feel t

o them.  Many earth tones originate from clay earth pigments, such as umber, ochre, and sienna.

Rustic will still be popular.

This falls in-line with the first point. Look for more greenery garden like floral arrangements as brides and grooms focus on a natural clean appeal.

Simple floral centerpieces

The floral centerpieces will be simpler and less structured. You can also say goodbye to lush colors. We will also see less florals that are in the shape of a ball, as the flowers will be staged together more naturally.

Wedding dress:

Like any fashion industry, each year brings new styles or brings back old favorites. In 2015 brides are looking at more peekaboo lace, dresses with capped sleeves, and ruffled textured dresses.
Special thanks to Cynthia Pesce, event planner and general manager at the award-winning Inn at New Hyde Park (www.innatnhp.com ) in Long Island, New York for sharing with us the top trends in weddings for 2015. Be sure to read more posts around Dipped In Lace for trends in cake, hairstyles and more!
Related articles