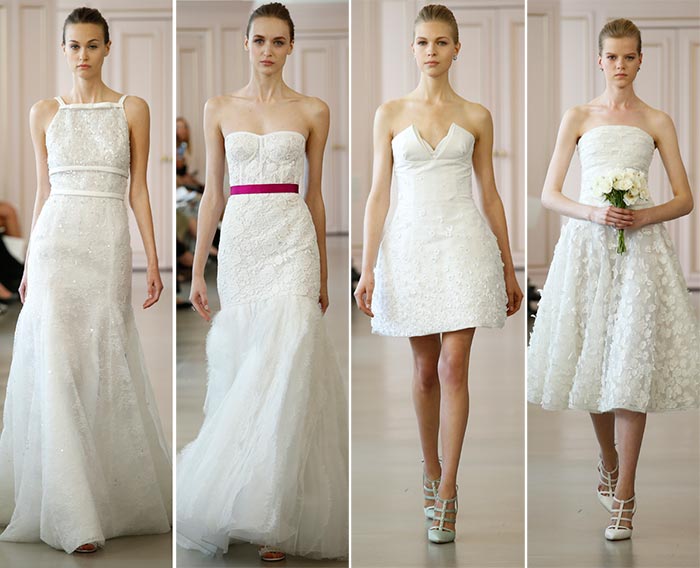 Oscar de la Renta Spring 2016 Wedding Dress Collection. Oscar de la Renta's spring wedding collection is one that will fit many brides-to-be personal style, with gowns ranging from tea-length to ballroom, to more romantic silhouettes with a bit of a vintage flare. New comer Peter Copping was the creative designer designer for the spring line-up and wanted to offer brides many selections to choose from.
"Basically, I just wanted to offer a really good cross-section of different types of dresses so that it could appeal to many different sorts of brides," he said as he was interviewed backstage by WWD. He even manged to place lovely dress for flower girls as well.
It's always refreshing when a designer caters to multiple bridal styles & silhouettes, with many of this designs reflecting trends that are highly coveted for the spring 2016. So how could you not fall in love with this collection?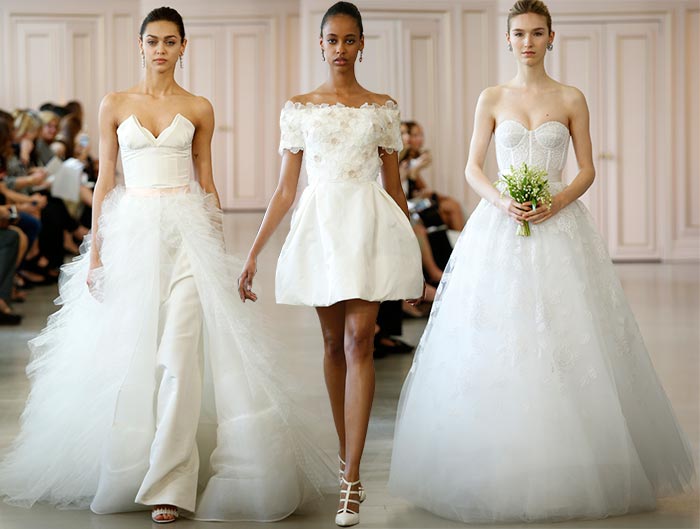 Related articles