2014 – 2015 Wedding Dress Trends – Lace Sleeves.  Modern brides are now opting for gowns and dresses featuring sleeves,  and not just any sleeves, we're talking lace!
Lace gowns continue to dominate the wedding world with intricate designs of femininity and grace, and with brides such as Kim Kardashian and Kate Middleton both wearing the look, it's no surprise that this style still continues to grow in popularity.
Sleeve style gowns provide a bit of simplicity meets elegance and make for the perfect gown for the girl who not only wants to be on trend, but also showcase a very eye-pleasing selection. From full-length,  to 3/4 and cap-sleeves, there's a quite a variety when choosing lace styles leaving a vast number of options for your wedding day. Look below to see the beauty in wearing a lace sleeved dress.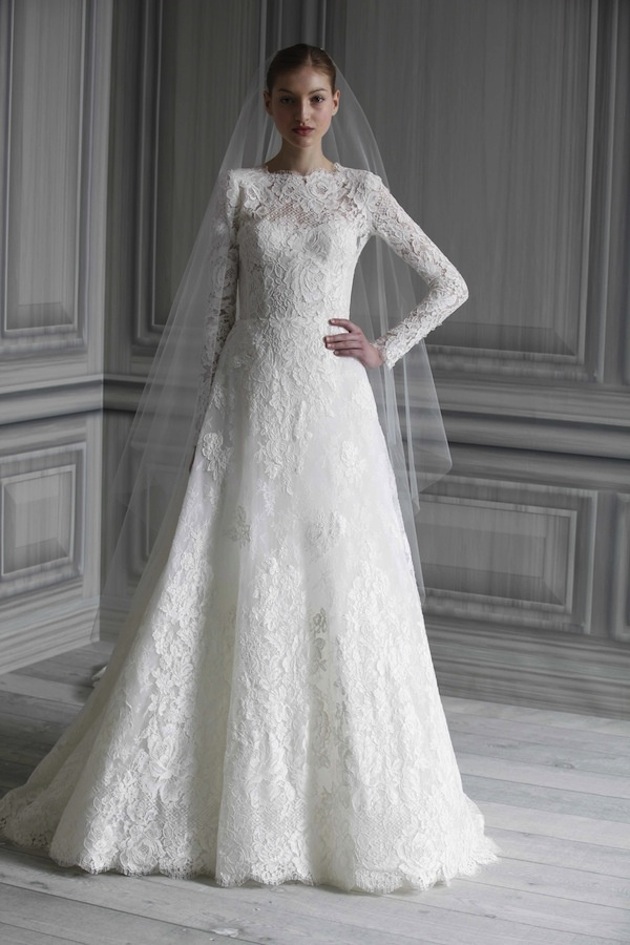 Related articles